Saturday was our ward Christmas Party so we went to that. It was kinda weird that they had it so close to Christmas but it was nice. They had the primary do the nativity story which was cute to watch. There was this poor little girl though who was the star and had to hold it up above her head the whole time (that's with songs too).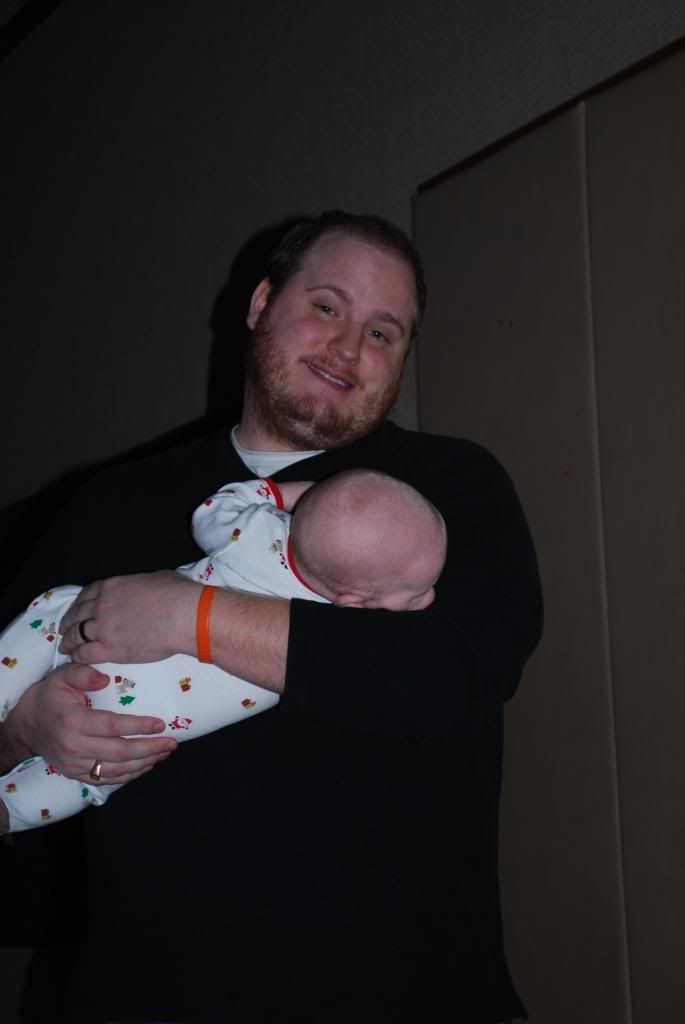 Dave rocking Cohen to sleep at the ward Christmas party
Sunday we had a great sacrament meeting with lots more songs and two great talks. I think every Sunday should be more like that personally. We watched "Santa Clause is Coming to Town", "The Little Drummer Boy" and "Christmas Vacation".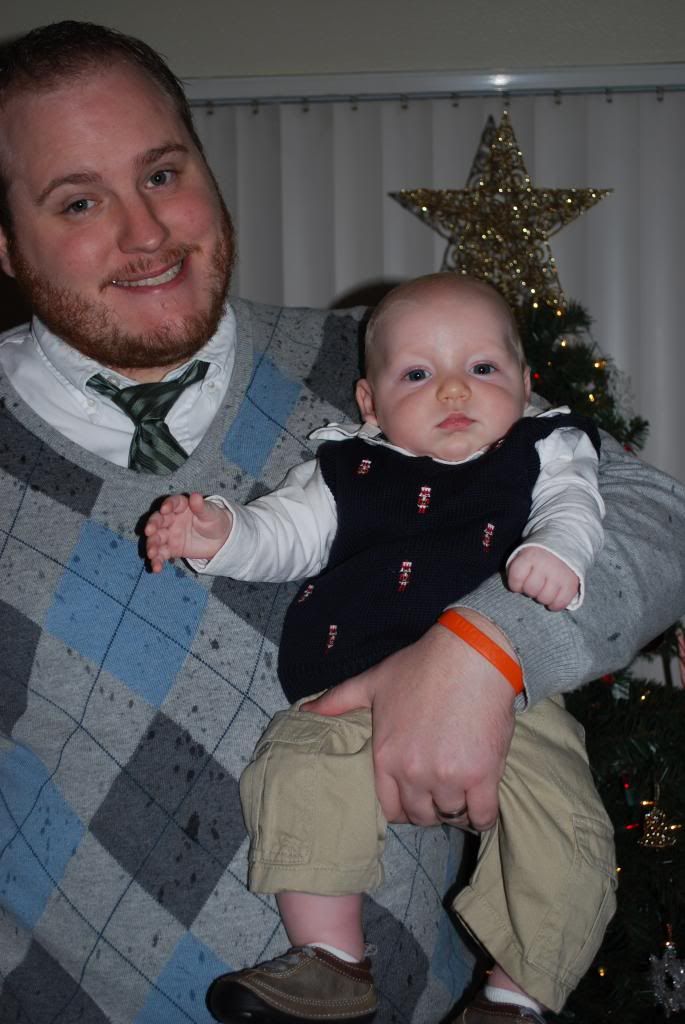 It was a very rainy day and Cohen lucked out that he has a car seat cover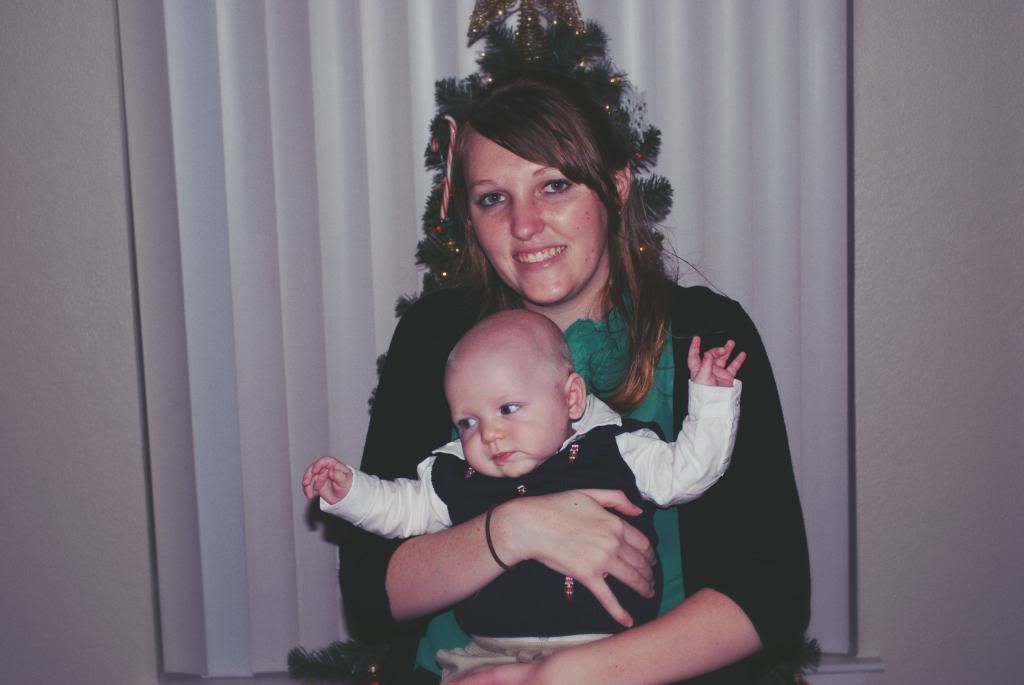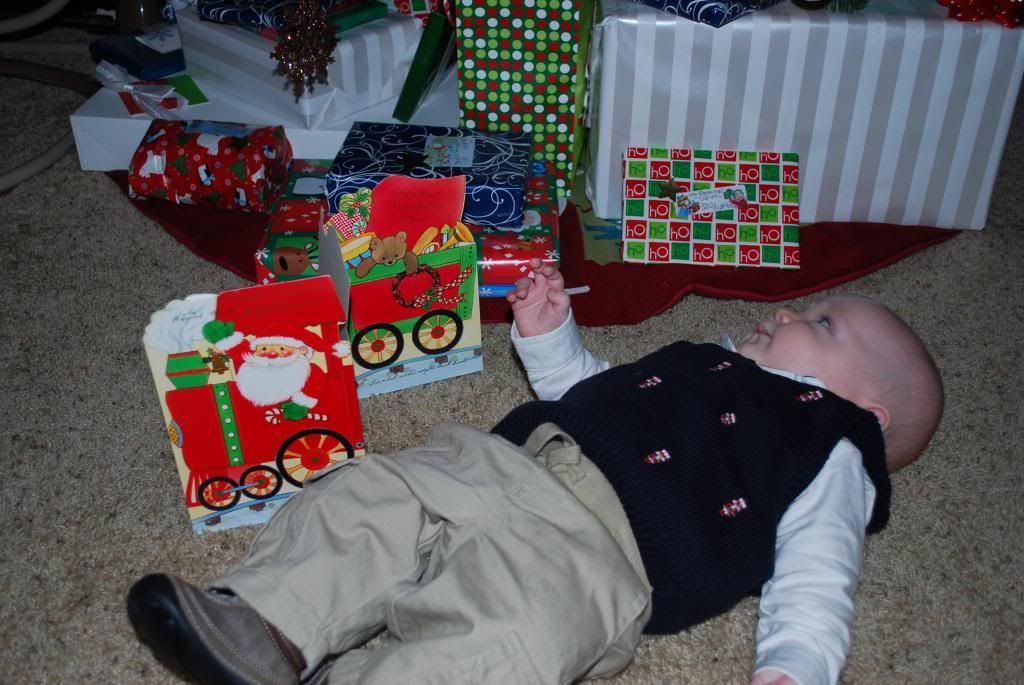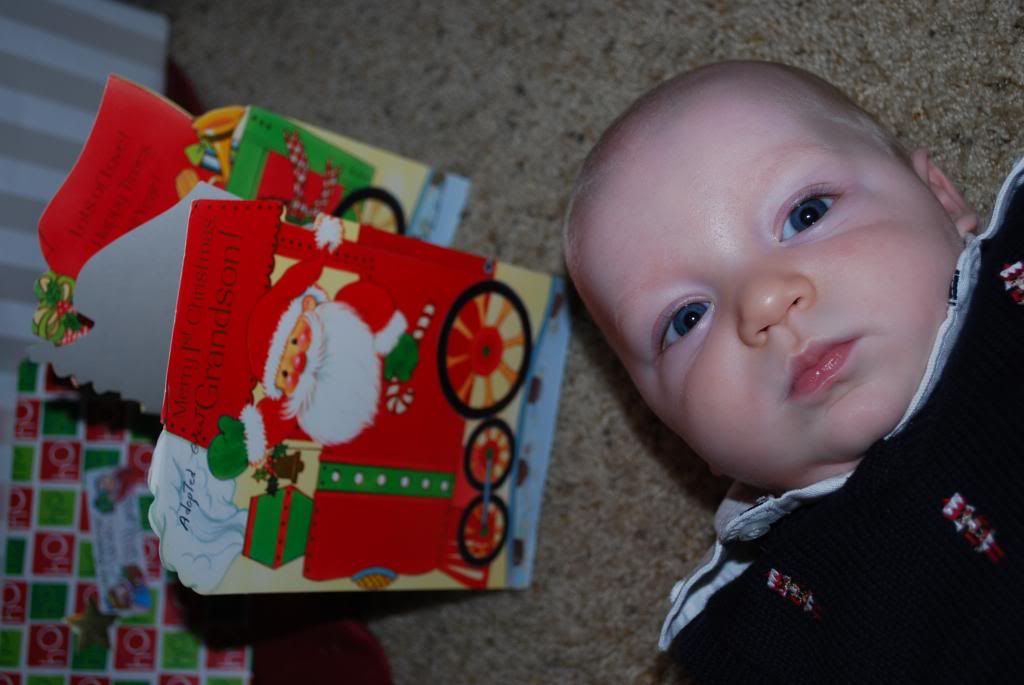 My baby boy has such a big head that his vest was a one time wear but we LOVED it and wish he could've worn it more
Monday we ran to Safeway to pick up some treats for that night and then we started the Christmas movie marathon. We watched "Frosty the Snow Man", "The Grinch" (the animated tv special), "White Christmas", and "The Nativity Story" (Love that last movie so much. The wise men crack me up and I love getting to see how much it impacted Mary and Joseph's lives and how faithful they both were in order to have Jesus born). We ate treats and played games that night. Dave read Cohen "The Night Before Christmas" and read us the birth of Christ from the scriptures. Cohen and I opened up our Christmas pjs. Then we all went to bed.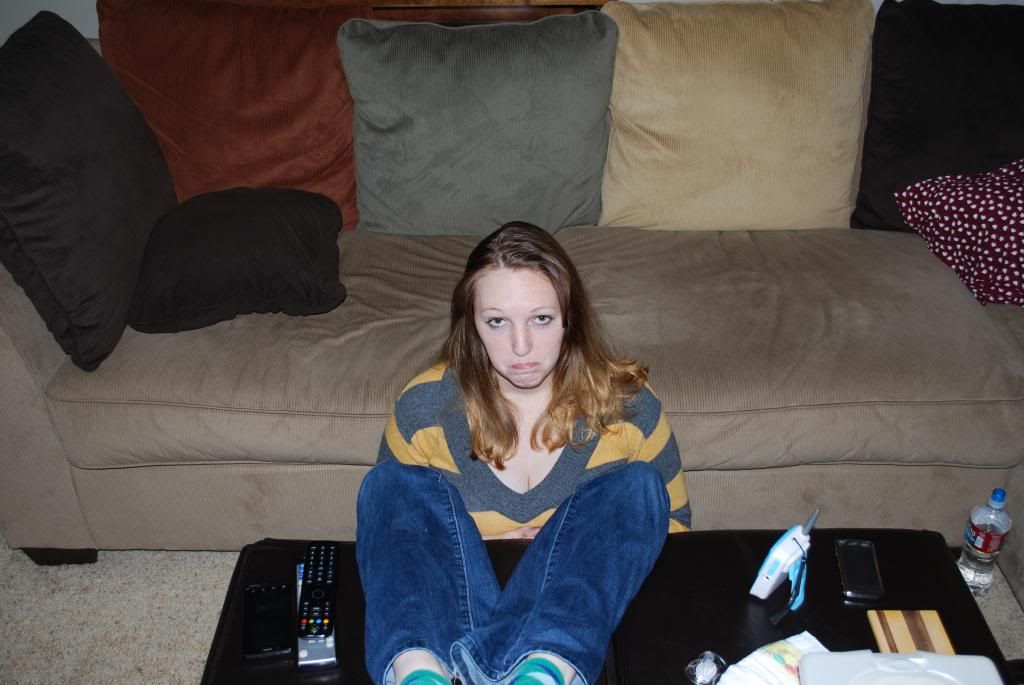 I got stuck between the couch and ottoman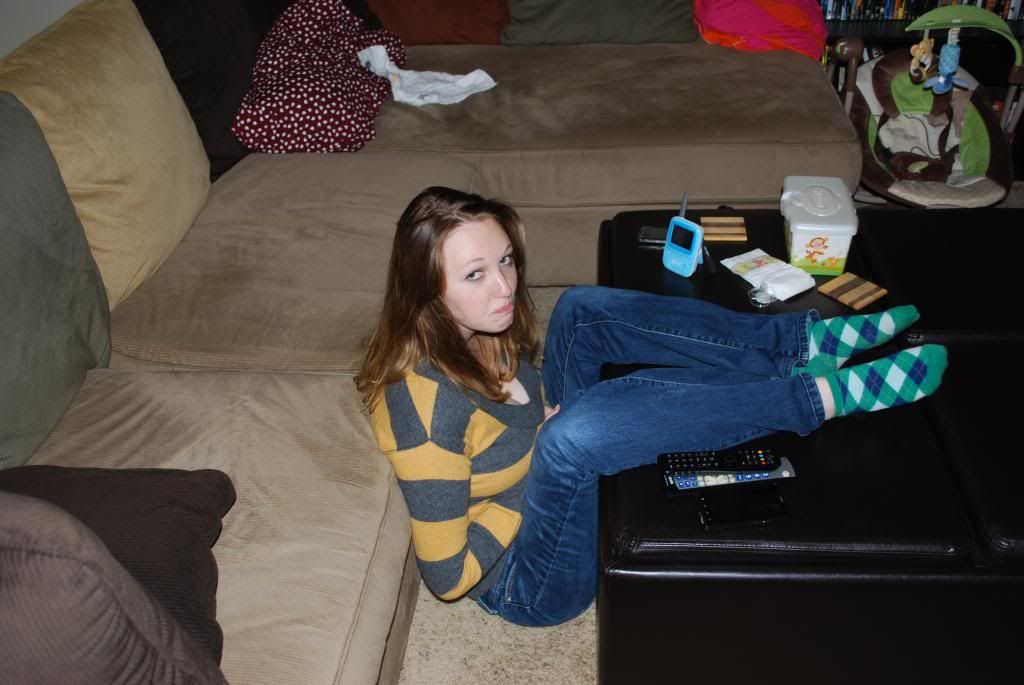 On Tuesday, Christmas Day, we were up and in the family room at 8 am (that's Cohen's new favorite wake up time and he's always so happy when he's finally up for the day). We read the note from Santa to Cohen, looked at all the stuff Santa brought us and then opened up our presents under the tree. Cohen got a lot of clothes and board books, as well as a few toys, a high chair, a boppy, and a baby carrier, etc. Some of the things Dave got were Assassin's Creed 3, NBA 2K13, the last two seasons of TMNT tv series that I started getting him our first Christmas together, the newest Vince Flynn book, Avengers, and 2 DS games. I got a sewing machine (something I had been talking about wanting for almost a year now), a remote clicker for my camera, a bunch of different dvds, some books, and a few other things. Dave enjoyed playing his two new PS3 games and talking to his family with Skype. I also got to talk to my family (including Tommy) with Skype that day. We had a yummy traditional ham dinner and watched both the Avengers and Brave (only the first half because we went to bed) that day. Over all it was a great Christmas.